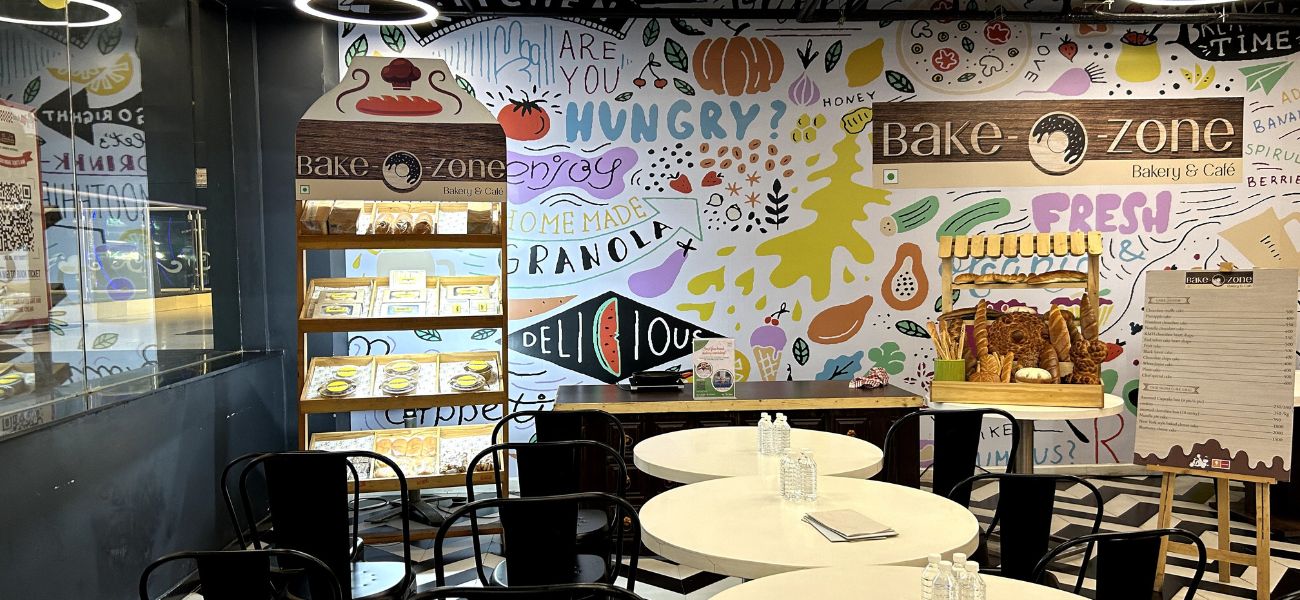 Gallery
Hungry? Don't Wait, Order Online Now!
Bake O Zone: Your Round-the-Clock Haven for Irresistible Baked Delights

Welcome to Bake O Zone, where indulgence knows no time limits as a 24-hour bakery and café nestled within Shree Balaji Agora Mall, Ahmedabad. 

We're dedicated to satisfying your cravings around the clock. From a delectable array of breads to mouthwatering pastries, muffins, cookies, made to order cakes, and more, Bake O Zone is your one-stop destination for baked goodness, any day or night.


Whether you're an early riser needing a morning pick-me-up, a daytime snacker with a sweet tooth, or a late-night explorer searching for a delectable treat, Bake O Zone welcomes you with open arms. 
 
Join us for an unforgettable journey through baked delights, where every bite expresses passion and perfection.
FAQs
Bake O Zone is a bakery and cake shop in Shree Balaji Agora Mall, Ahmedabad.
Bake O Zone offers a wide range of bakery products, including cakes, pastries, cookies, and more. We also provide customization for special occasions.
Bake O Zone is known for its high-quality and delicious baked goods. We are committed to providing the best cakes and pastries in Ahmedabad. Our team of skilled bakers ensures that every product is made with care and attention to detail.
We offer a variety of cakes, including classic flavours like chocolate and vanilla, as well as special cakes for occasions like birthdays, weddings, and anniversaries. Our menu also includes eggless and custom-designed cakes.
Yes, you can order a customized cake at Bake O Zone. We can create a unique cake design to match your special event or celebration. Just let us know your preferences, and we'll work with you to make the perfect cake.
Yes, Bake O Zone provides delivery services in Ahmedabad. You can place your order and have our delicious baked goods delivered to your doorstep for your convenience.
We frequently offer special promotions and discounts on our products. To stay updated on our current offers, please visit our website or follow us on social media.
Yes, we understand dietary restrictions and offer some gluten-free and eggless options to cater to a broader range of customer preferences. Please inquire about specific dietary needs when placing your order.