Gallery
Takeaway Available

Work Friendly

Online Delivery

Free Mall Parking

Gathering Celebration

Family Friendly
Discover a Range of Cuisines at one Place.
Craving mouthwatering fast food that satisfies your taste buds? Look no further! 
 
Agora Mall boasts the best Food Court in Ahmedabad, where you can explore a world of delectable flavours and enjoy a variety of delicious treats.

Discover Ahmedabad's Food Paradise
 
At Agora Mall's Food Court, you're not just enjoying fast food but embarking on a culinary adventure. From crispy fries to cheesy pizzas and tempting desserts, our food vendors serve up an array of dishes that are sure to please.
 
Join us today and discover why we're known as the go-to destination for food enthusiasts in Ahmedabad. Whether you're looking for a quick snack or a full meal, Agora Mall's Food Court has something to satisfy every craving.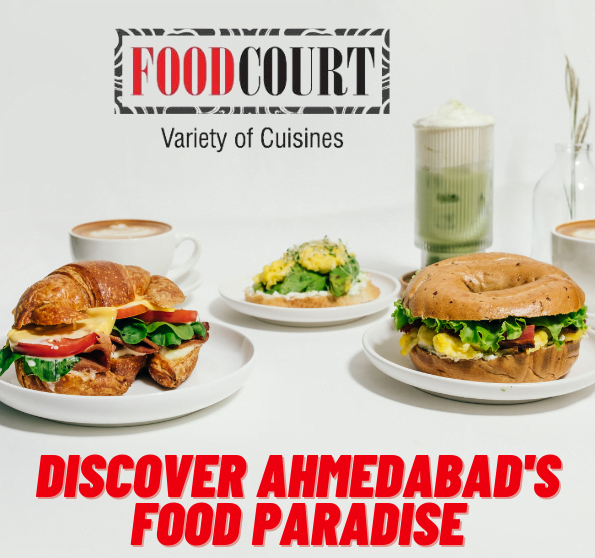 Satisfy Your Cravings Today
Don't wait to indulge in Ahmedabad's tastiest and yummiest fast food. Visit Agora Mall's Food Court and treat yourself to a gastronomic experience that will leave you craving more.
 
Experience the joy of good food at Agora Mall – your ultimate Food Court destination in Ahmedabad.