Home Decor Shop Ahmedabad: Elevating Your Home with Captivating Interior Options.
At House To Home, we recognise the profound importance of creating a home – it is more than just a physical space; it is a canvas where your style, personality, and dreams come to life.
 
Whether you're embarking on a home transformation journey or seeking to refine your existing abode, House To Home stands as your ultimate destination for turning your dream home into a breathtaking reality.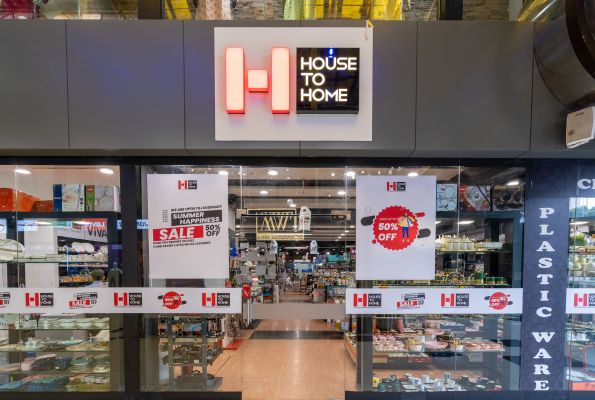 Home Decor

Carpets

Mirrors

Study Lamps

Table Lamps

Bed Sheets

Floor Lamps

Lighting

Quilts

Wall Decor

Wall Mirrors

Table Decor

Table Covers

Table Napkins

Table Mats

Cushion Covers

Table Runners

Home Furnishings

Wall Art

Showpieces

Artificial Plants

Photo Frames

Candle Stands

Clocks

Wall Clocks

Festive Lights

Candles

Bath Mats

Vases

Flower Vases

Bathroom Accessories

Bathroom Mirrors
Popular Mattress Categories
Mattresses

Single Bed Mattresses

Double Bed Mattresses

King Size Mattresses

Queen Size Mattresses

Foam Mattresses

Coir Mattresses

Latex Mattresses
Popular Tableware Categories
Shot Glasses

Dinner Plates

Baking Trays

Forks

Dinner Sets

Tumblers

Drinking Glasses

Cutlery Holders

Tissue Holders

Bottle Openers

Spoons

Whiskey Glasses

Kitchen Organizers

Hot Pots

Chef's Caps

Glass Jars

Kitchen Gloves

Kitchen Storage Containers

Bar Tools

Masala Boxes

Glass Bottles

Coasters

Cutlery Sets

Knives Sets

Oven Gloves

Aprons

Cake Stands

Fruit Baskets

Spice Boxes

Beer Glasses

Bowls

Oil Dispensers

Housewarming Gifts
Visit House To Home and transform your living spaces into enchanting reflections of your style and aspirations.
House To Home
House To Home is your premier destination for home decor shops in Ahmedabad. We offer a wide range of home decor items, including furniture, lighting, wall decor, and more, to help you elevate your living spaces.
At House To Home, you'll find a diverse range of products, from modern furniture to antique items, all curated to cater to different tastes. Whether you're looking for carpets, mirrors, or lighting, we have a selection that suits every corner of your Home.
Quality assurance is our priority at House To Home. We source our products from reputable suppliers, ensuring that each item is durable, functional, and visually appealing. You can trust that our offerings are built to withstand the test of time.
Absolutely! House To Home serves as a source of inspiration and ideas to help you visualize and craft your dream living spaces. Whether you're starting from scratch or seeking to refine your existing decor, we're here to assist you.
House To Home offers a wide range of home decor categories, including furniture, lighting, wall decor, tableware, and more. From cushions and mirrors to kitchen organizers and bath mats, we have everything you need to transform your Home.